If you would like us to help rehome your pet please complete the form below.
We will help with any animal we can regardless of age, health or temperament. Please note though that we are a small home run rescue so we can only take rodents (we have no facilities for cats, dogs, rabbits, guinea pigs, reptiles or caged birds) and space is limited. Depending on current demand, we may need to add your animals to a waiting list.
When you surrender animals to the Starlight Trust, you will be asked to sign an agreement passing legal ownership of the animals to us. Once this is done please note that we will not be able to return the animals to you.
We are a very small rescue with an extremely limited income so please consider making a donation when surrendering your pet to us. This will help to cover the costs of their care, any veterinary treatment and our costs in travelling to check new homes.
By submitting this form you confirm that you have read and agreed to our privacy notice and Data Protection Policy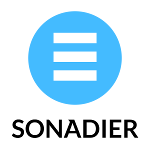 Our animal database is powered by Sonadier. We thank them for providing access to their amazing application for an extremely generous discount.