NB: These links are provided for information only. Inclusion does not constitute endorsement and we accept no responsibility for the content of external links.
Pigeon Poo Sampling
We now offer free pigeon faecal sampling for rescue pigeons
Other Local Rescues
Gerbil and Rodent Rescue
Gerbils and other rodents, based in Selhurst
GBH Rescue
Rodents, rabbits and guinea pigs in Beckenham
Stepping Stone Rescue
Cat rescue, Wallington
Wallington Animal Rescue
Cats, rodents and reptiles in Wallington
Bobtails
Rabbit and guinea pig rescue in Ewell, Surrey
Pigeon Recovery
Pigeon rescue in Sutton
ARC
Based in Richmond on Thames, rescuing all types of animal
Animal Care Information
All About Mice
A good source of advice and info
Help Wildlife
Advice about humane pest control and how to help wildlife in need, including listings of UK wide wildlife rescues
Some Useful Facebook Groups
Pigeon Rescue and Protection
A useful group for advice about pigeons
Fancy Mouse Care UK
Rescue oriented advice about mouse care
Rat Rescue Network UK
Group dedicated to finding rats new homes
Chinchilla Rehoming and Rescue Group
Group dedicated to finding chinchillas new homes
Degu Rehoming Group UK
Group dedicated to finding degus new homes
Supporters
Our thanks go out to the following who have lent much appreciated support to our work
The wonderful staff at Seers Croft provide our animals with excellent care. We are extremely grateful for their support.
Adam Howse
We are very grateful to Adam for his work on this website and our wildlife site (www.helpwildlife.co.uk)
Many thanks to Wayfair for their donation of £100 worth of goods from their website.
Vidahost
Vidahost host all our websites and very kindly offer a discount to charities. They're always very helpful and patient when I contact them with daft questions too!
Lush Charity Pot
We are thrilled to have won a grant from Lush to refurbish our animal room with brand new, custom made cages. Their generosity will make a big difference to the number of animals we can help.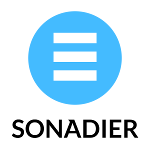 Our thanks to Sonadier for providing access to their amazing database application for an extremely generous discount.
Raising money for rat rescues in memory of a very special rat called Bramble. We are eternally grateful for their support which has enabled us to purchase fundraising materials and refurbish our animal room.